Here is a copy of an email I just sent out to Administrators. These are the major changes from this past week to the system.
Everyone,
We've made a few system changes this past week as noted below.
Major Mobile Update for DeltaNet 4.0
At the end of this week we are releasing a new mobile version of the new DeltaNet 4.0. This update will be available to ALL agents that are using the new DeltaNet. With the previous version of the DeltaNet only agents on the upgrade had access to a mobile optimized version. So, this is really good news for ALL agents.
So, here is what the agents will be able to do:
Quickly Add Customers - Agents will be able to easily add cusotmers on the go. This includes the ability to easily setup new listing emails.
Process Leads - Agents can process leads!
Accept Broadcast Leads - Agents can accept broadcast customers!
View Customer Contact Information - Agents have access to their directory of customers in the DeltaNet anywhere they are from their mobile device.
This new mobile DeltaNet will work on iPhone and Android phones. Screen shots are below. I'm sure you'll have questions and we will share more information at the end of the week when we launch this! Also, keep in mind that these screen shots are taken from a test account with "junk" data so the names and data will be very odd :)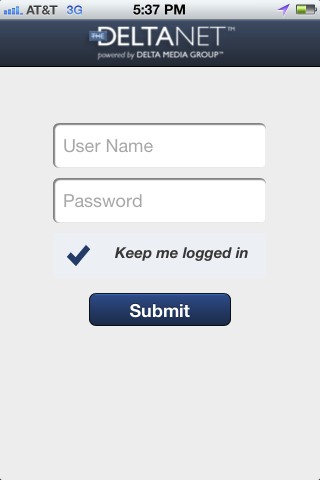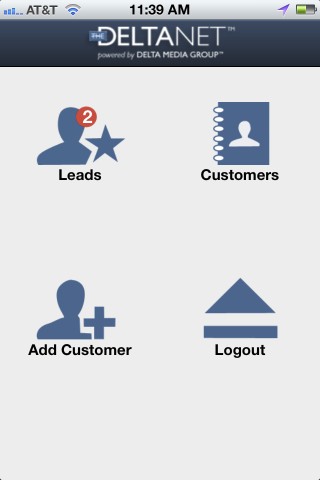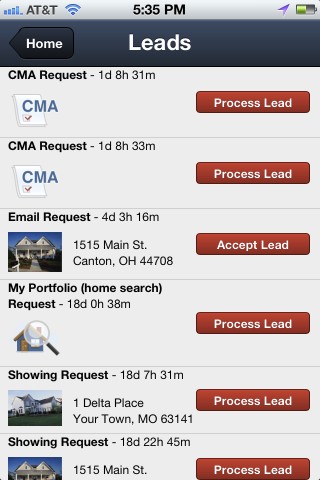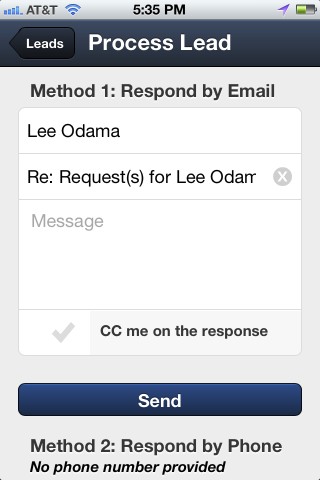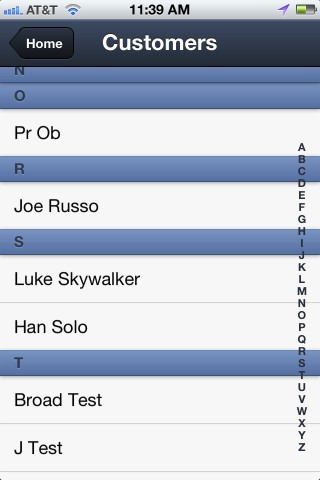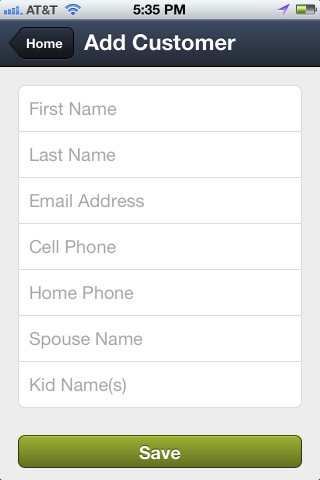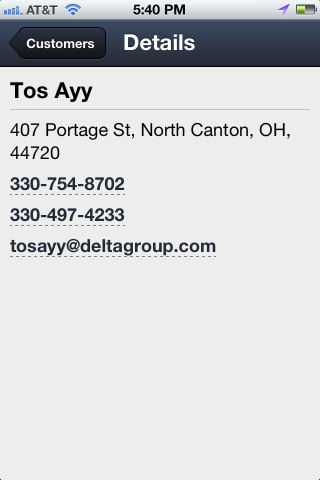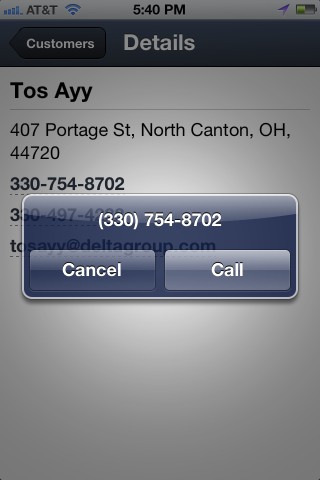 Pinterest, Pinterest, Pinterest...
So you've probably heard about Pinterest (
http://www.pinterest.com
). I'm pleased to announce that we've added in support on our sites for pinning photos onto pinterest. You'll notice that on some property detail pages we've added the Pin It button.

We're Doing More Social for Your Agents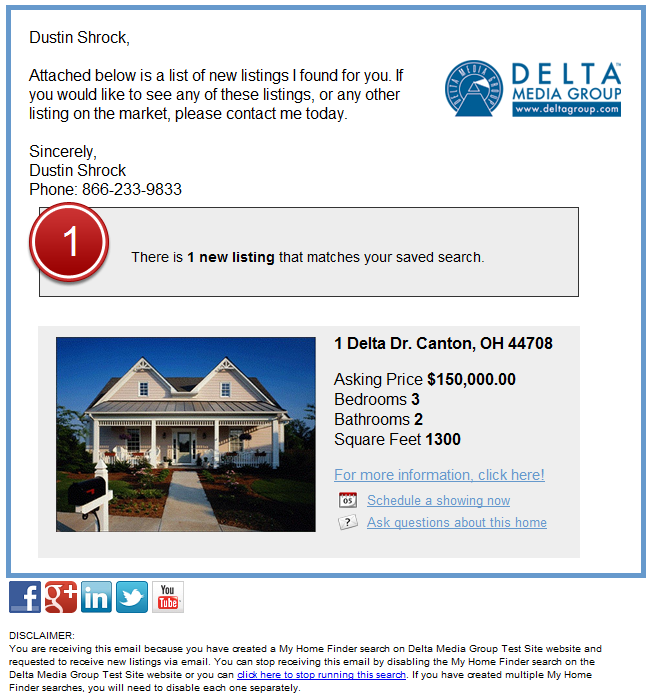 We're integrating more social media for your agents to the system and we've added social media links to all new listing emails. The way this works is if the agents have their social media information entered in the DeltaNet then we automatically add these icons to the emails that are going out.
Notice the Facebook, Google+, LinkedIn, Twitter, and YouTube icons at the bottom of the image to the right. Each icon shows, provided the agent has the information for each appropriate social network entered.
DeltaNet 4.0 Agent Welcome Message is Back!
We've added the ability to do an agent welcome message back into the DeltaNet. If you had the welcome message in place on the previous DeltaNet you will need to go in and activate the message. There is a checkbox ("Show in Agent Dashboard") on the page where you edit the welcome message within the DeltaNet. If you aren't sure where this is please contact our customer service department and they can help you with it.
More Competing Properties Are Showing
We've received questions on how we are matching up "Competing Properties" on the reports that go out such as Seller Reports. As I saw examples of properties that had no matching competing properties it became clear that in some cases we weren't looking at the right criteria. So, we have dropped looking at the number of bedrooms and the number of bathrooms. In many cases, there would be a home with 4 bedrooms where all the other homes have 2. And even though the homes were similar in price and size we would not include them because they were so different in terms of the number of bedrooms or bathrooms.
So, the criteria we are checking on now for competing properties are: Price within 30%; Square Feet within 15%; Same City, State, and Zip Code; Same Property Category.
Better Back-Tracking Ability for Closed Lead Sources
We've updated the Customer Contact Profile Sheet on the Admin Side of the DeltaNet to now provide more information on customers and which agents they have worked with. Companies that are tracking back where each transaction originated have found it useful to know if agents have shared leads in the system with other agents.
Let me give you a scenareo where this may be useful: Agent X closed a transaction. You can see the customer in the system but the customer is assigned to Agent Y with a fee (because the brokerage generated the lead). However, lets say that Agent Y shared the customer with Agent X. In this specific scenareo we have made it much easier to see this "history". See the screen shot below.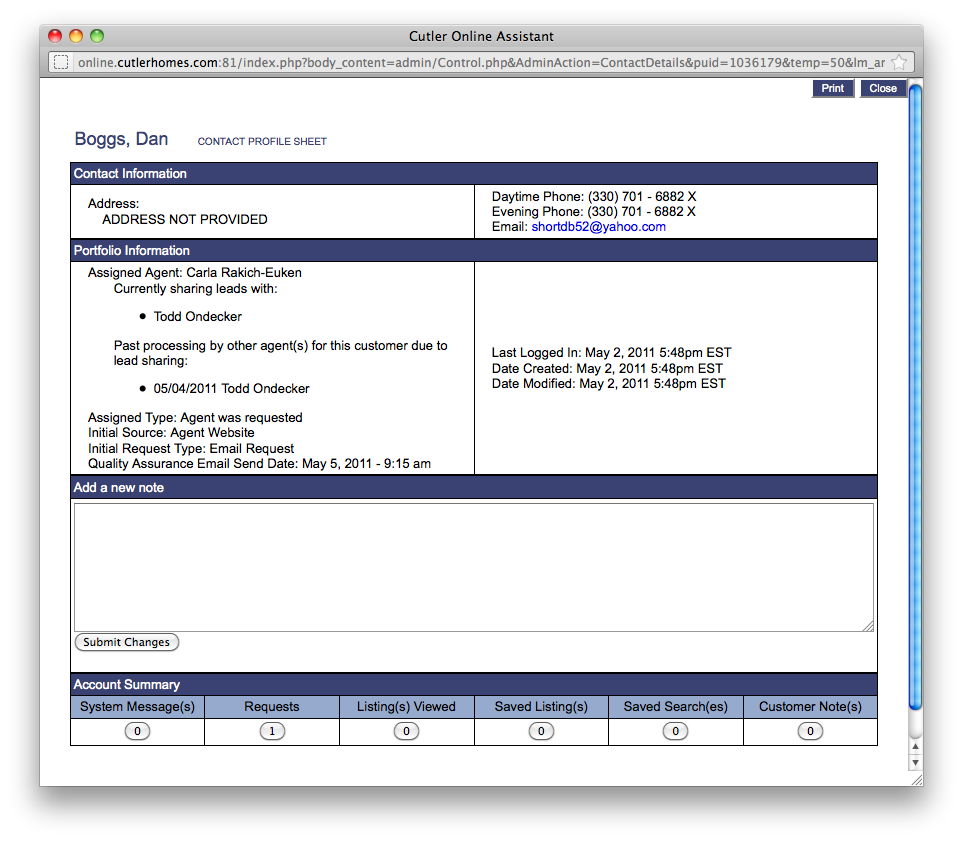 As always, if you have questions please contact our customer service department at support@deltagroup.com.
Sincerely,
Mike Minard
President
Delta Media Group, Inc.