Here's an email that was sent out this morning. If you would like added to our email list for these updated please email
support@deltagroup.com
and let them know.
Mike
Below are the major system updates for the past week. Please email
support@deltagroup.com
if you have any questions.
Easier to use Quick Property Search for Customers
We've upgraded the quick property search feature on all websites. We're now showing a Seach Examples box when a customer clicks in the Quick Search box. We've also updated how the quick search works while searching for properties based on address to make it easier for customers to use the search. Below is a screen shot of what the Examples look like.

Easier to Add Markets to Market Watch
We've made it easier to add the market to the Market Watch emails. The signup form within the DeltaNet now gives options for State, County and Market. See the screen show below.
Also!!!!! We are currently working on adding a few things for the Market Watch Email. We are updating the format of the email itself; We're adding market graphs to the email; We're creating a radius search; and we're working on signup forms for use on the public side so customers can sign-up for the Market Watch themselves. If you have any other suggestions for Market Watch please let us know...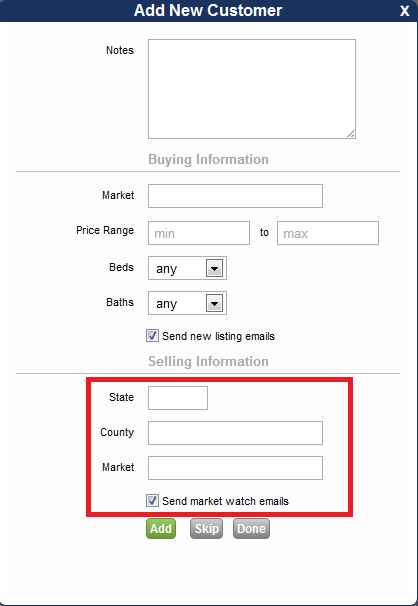 Import and Export Customers in Customer Center
Your agents can now import and export customers inside Customer Center. We have even created a Top Producer template for importing customers from a Top Producer export.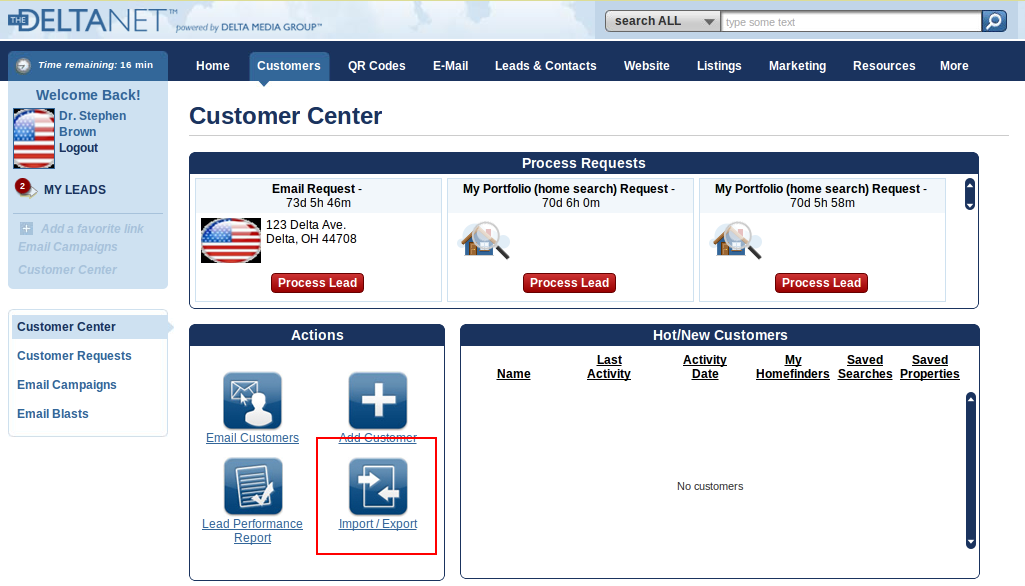 If you have any quesitons please let us know!
Thank you for your business,