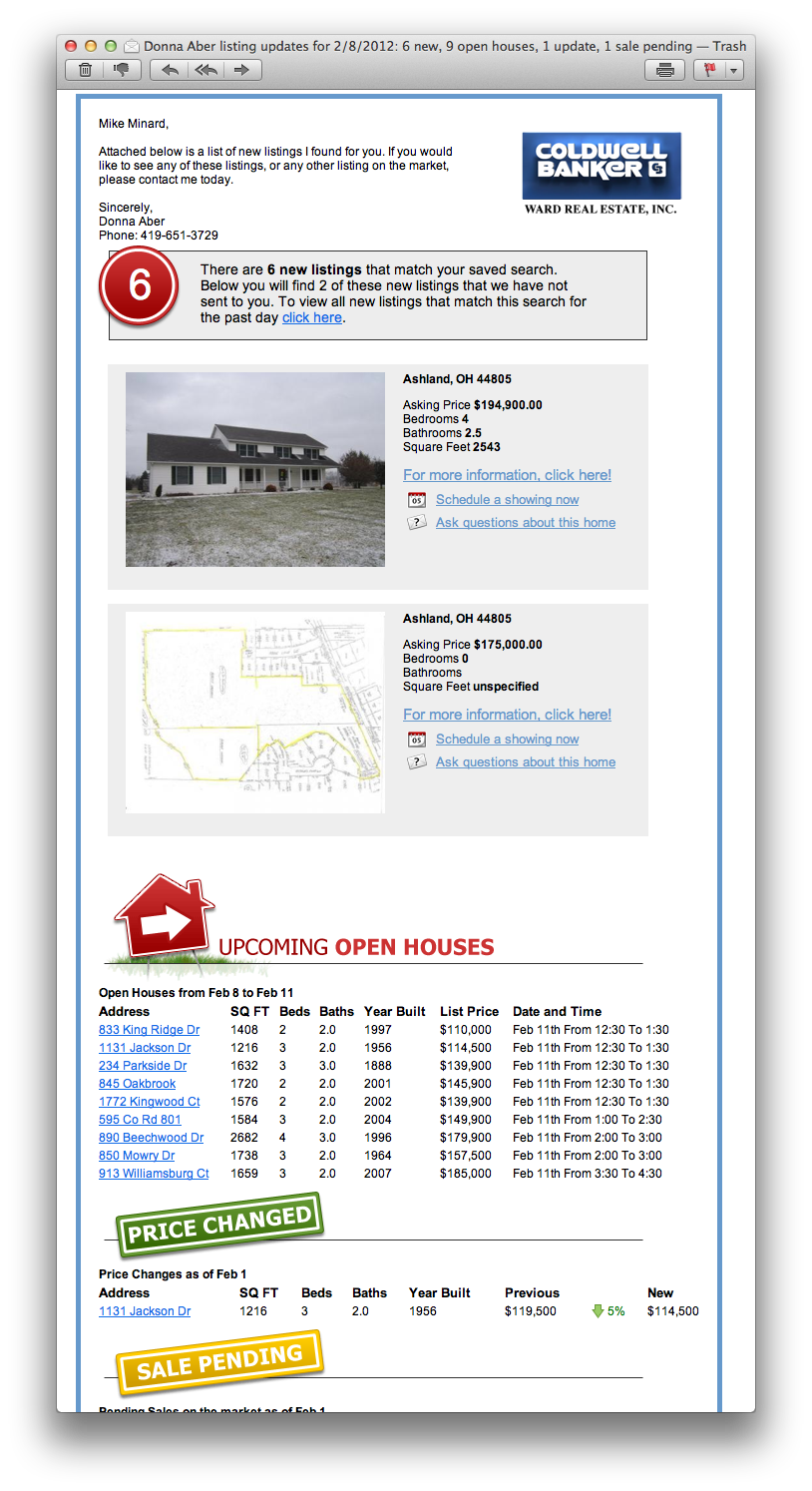 We've upgraded our very popular new listing email system.
As a refresher for those of you not using our new listing emails, they include new properties for sale, price changes, sale pending properties, properties back on the market, and properties with an upcoming open house.
All links for more property information and showing requests link back to your agent web site allowing you to capture all leads from your online marketing efforts.
The latest change to this system that we're announcing today is the ability to add more detailed property search criteria when you create a search for your customers within the DeltaNet™.
You're now able to select the types of properties you wish to send your customer in their new listing emails.
As you know, customers care about the style of home they want. Single Story? Split Level? etc. So, we've added this option as well.
All these options are driven by your local MLS data so the options will vary and will match the property search options your customers have available publicly and you have available within the MLS.
If you would like to see any additional options added to the search criteria please let us know by emailing us at
support@deltagroup.com
.